introducing readers to writers since 1995
January 19, 2007
Read at your own risk!
by bookgasm
Can your reading habit result in your own bodily injury, contraction of an unidentified disease or perhaps even death? After visiting what I deem "the world's most dangerous bookstore," I believe so. Some 11 years ago, a friend and I visited a used bookstore in Oklahoma City that was full of such filth that ... well, you just have to see for yourself: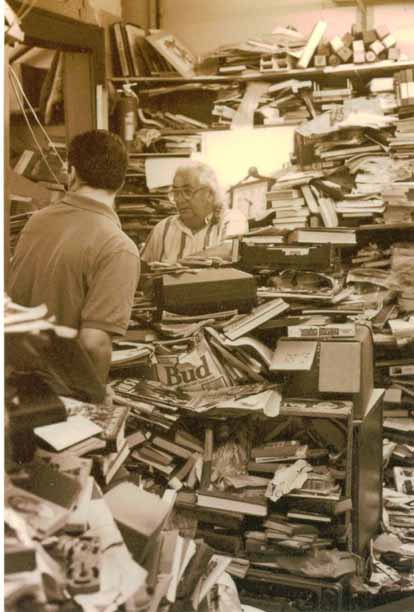 And that's just the checkout area, kids.
I doubt the store is even there anymore (and I'm afraid to check), but you can read all about our life-threatening adventure over at Bookgasm, in full, grisly, porno-strewn detail.
And there were also reviews this week at our site, including Lincoln Child's DEEP STORM, Megan Abbott's THE SONG IS YOU, Jeffrey Thomas' PUNKTOWN, the tough-to-spell Perri O'Shaugnessy's SINISTER SHORTS and Dean Koontz's BROTHER ODD, among others. None of them will cause you to break a hip.